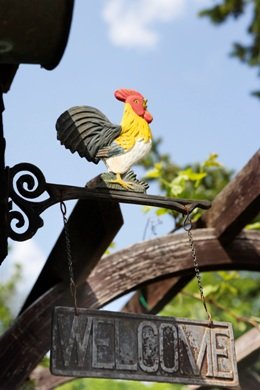 Dear campers and camping enthusiasts,
we offer you a campsite right in the middle of the green part of Munich. We always have a quiet space for your night's lodging, simply something for everybody.
Our site is open for you all year around, 365 days.
Our sanitary facilities are centrally located and are cleaned daily. Naturally, you can also dispose of your chemical toilette and other waste water as well. Additionally, we provide space for cooking and washing up and of course, a washer and drier are on-site for you to use.
Cooking, washing and shower coins, as well as liquid gas (cf. price list) can be obtained in our office.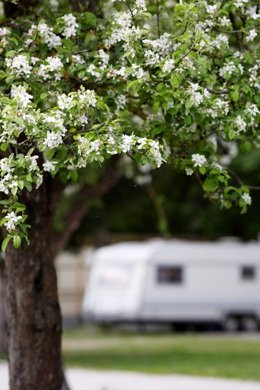 For caravans and motor homes, the tourist spaces are on gravel or asphalt. Our pitches are clearly marked.
There is a grassy area for tents – no cars etc. on gras allowed.
Because we have a small area for stop-overs or intermediate stops, the caravans and motor homes stand together quite closely. Which is also why our spaces small and clearly marked.
Should you have an awning or a canopy, please implicitly state so in your booking request.
Requests for permanent campers – see the price list at the very bottom.
Request for rooms – see the price list at the very bottom.
Our "Stüberl" (tavern) is open year-round from Monday to Saturday from 5 pm during the summer and from 6 pm during winter until 11 pm. On Sundays, the "Stüberl" is closed.
At the "Stüberl" and the office you can pre-order fresh buns and during the Oktoberfest (Munich beer festival) you can have a hearty breakfast on request starting at 8 am. In the evenings you can have a beer in a layed-back atmosphere and something to eat in our "Stüberl".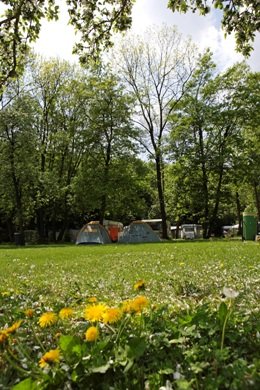 There's a bus stop directly at our campsite, from which you will have a direct connection to the next underground or city train. Tickets for those are available in the bus from the bus driver, or at the ticket machines, or download the App on your mobile telephone "MVG Fahrinfo München".
The next shopping facilities are located roughly 5 minutes away by bus from our campsite (2 km).
In addition, during the summer, multiple lakes are beckoning you to stay for a swim, distance roughly 1-3 km. The well-devolved cycling paths provide the perfect opportunity to explore the city and local area by bike.
You can reach the Olympia-Park, Olympia-Tower, Olympia-Stadion, Sea World and the BMW museum via bus, underground or car (approx. 6 km). You can also visit the Nymphenburg castle (approx. 4 km), the concentration camp memorial in Dachau (approx. 9 km), the Olympia rowing regatta course with intensive training center (approx. 10 km), Schleissheim castle or Dachau castle, via car.
Of course, your "little darlings" (dogs and cats) are more than welcome at our campsite, however please keep them on a leash.